From Enrichment to Specialisation
To facilitate students to get the most out of the learning opportunities at the HKAGE, we offer a structured curriculum with reference to the Talent Development Model.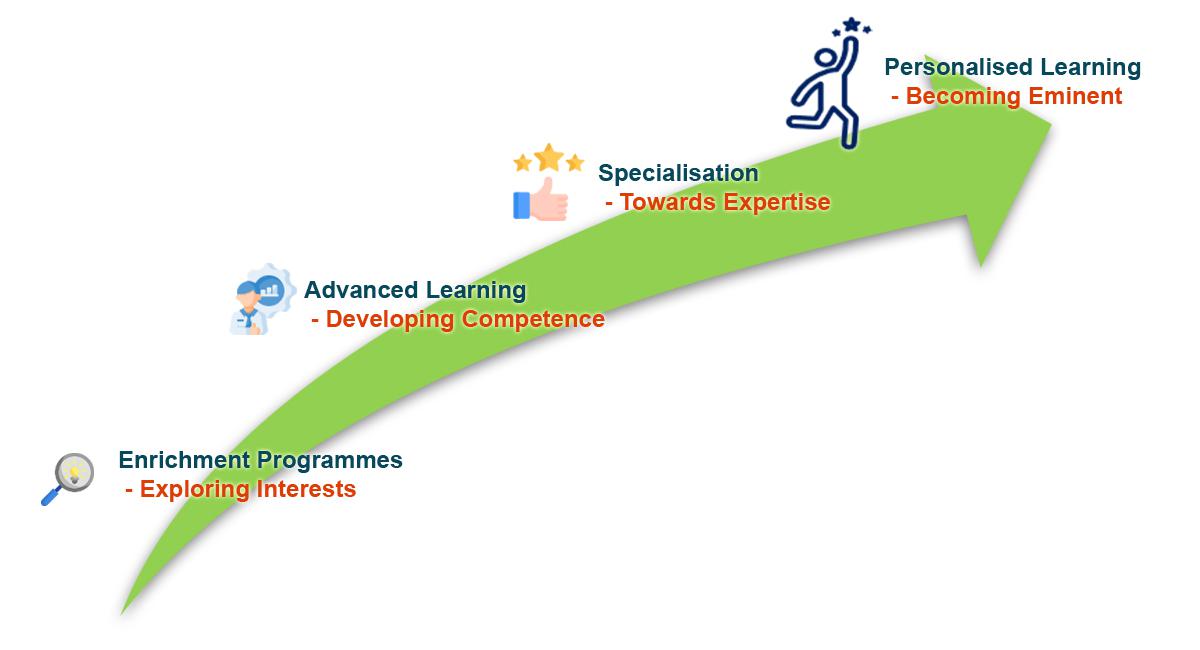 Whole Person Development at HKAGE
Whole-Person Development is defined in the HKAGE as the provision of educational experiences that enable students to develop positive values, attitudes, and a commitment to life-long learning so that they can keep acquiring new skills and developing into competencies that allow them to understand and appreciate different perspectives, interact respectfully with others, benefit from the ever-emerging new forms of socialization and to contribute actively to economic development.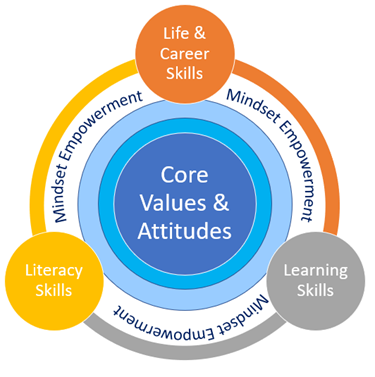 Core Values & Attitudes

the principles and beliefs that guide individuals to make informed choices, judgments, behaviours, and actions.



Mindset Empowerment

Build unique personal traits and character to develop a clear direction and mission in career planning



Life & Career Skills

the tools and strategies that enable individuals to function effectively in the workplace and in leisure time.



Learning Skills

the skills and strategies that enable the individuals to acquire/construct knowledge effectively.



Literacy Skills

the skills that enable the individuals to understand the nature of information; the channel through which information can be delivered and the machinery behind different kinds of technologies.


Dimensions
Scopes
Core Values & Attitudes
Perseverance & Diligence
Care & Respect others
Responsibility & Commitment
Integrity & Law-Abidingness
Empathy
National Identity
Resilience
Mindset Empowerment
Growth Mindset
Positive Psychology
Life & Career Skills
Flexibility & Adaptability
Initiation & Self-Direction
Social & Cross-Cultural Skills
Productivity & Accountability
Leadership & Responsibility
Learning Skills
Creativity
Critical Thinking
Collaboration
Communication
Literacy Skills
Information Literacy
Media Literacy
Technology Literacy
Data Literacy
Update Date:2023-12-05