Introduction
The Hong Kong Academy for Gifted Education (HKAGE) endeavours to secure appropriate learning and development opportunities for gifted students aged 10 to 18 currently studying in a local school.
HKAGE admits student members of appropriate ages mainly through the "School Nomination" and "Parent Nomination" schemes every school year. Gifted students interested in being members of HKAGE are required to pass "Screening Programme" before they can submit their nomination profiles for further screening.
Starting from the 2022/23 school year, the "Principal's Nomination" is added to enhance the current "School Nomination" for students who are gifted in leadership. Each secondary school can nominate one potential student of Secondary 2 to Secondary 4 to the HKAGE. Nominated students are exempted from the Screening Programme and are invited to submit their personal profiles directly for assessment.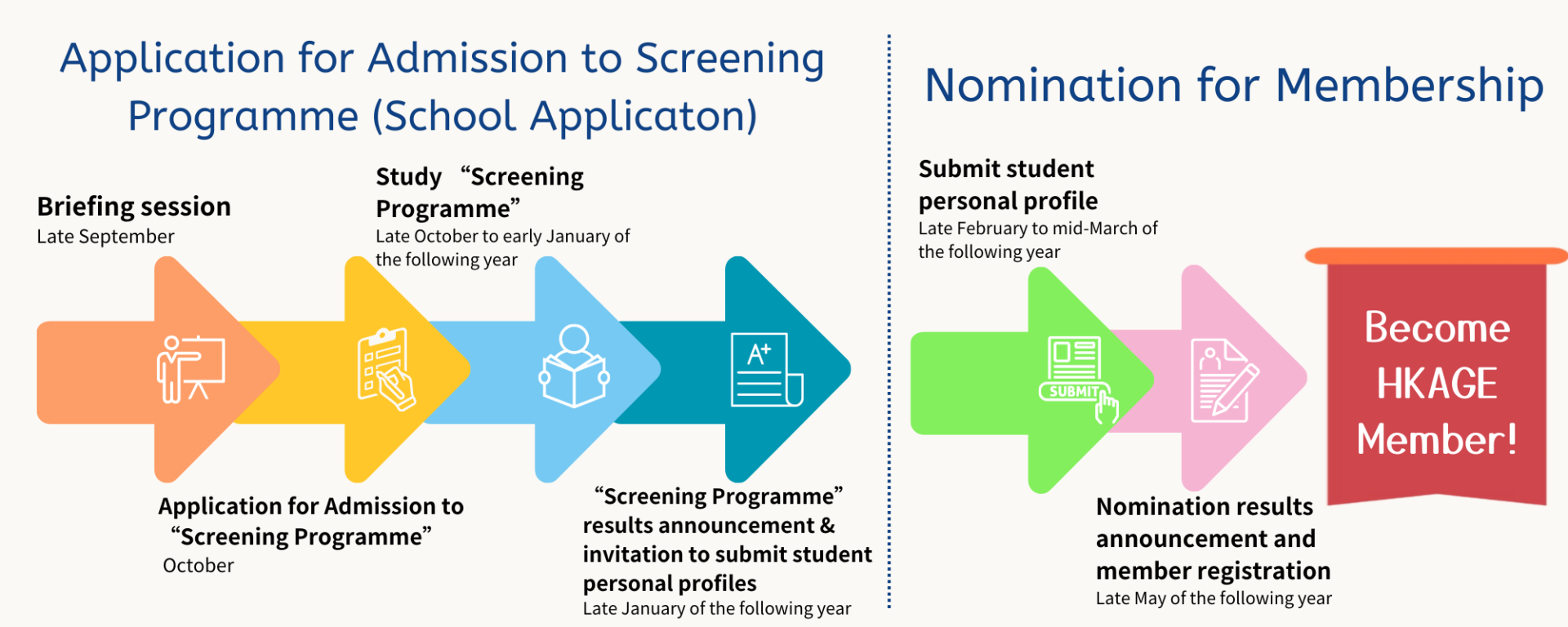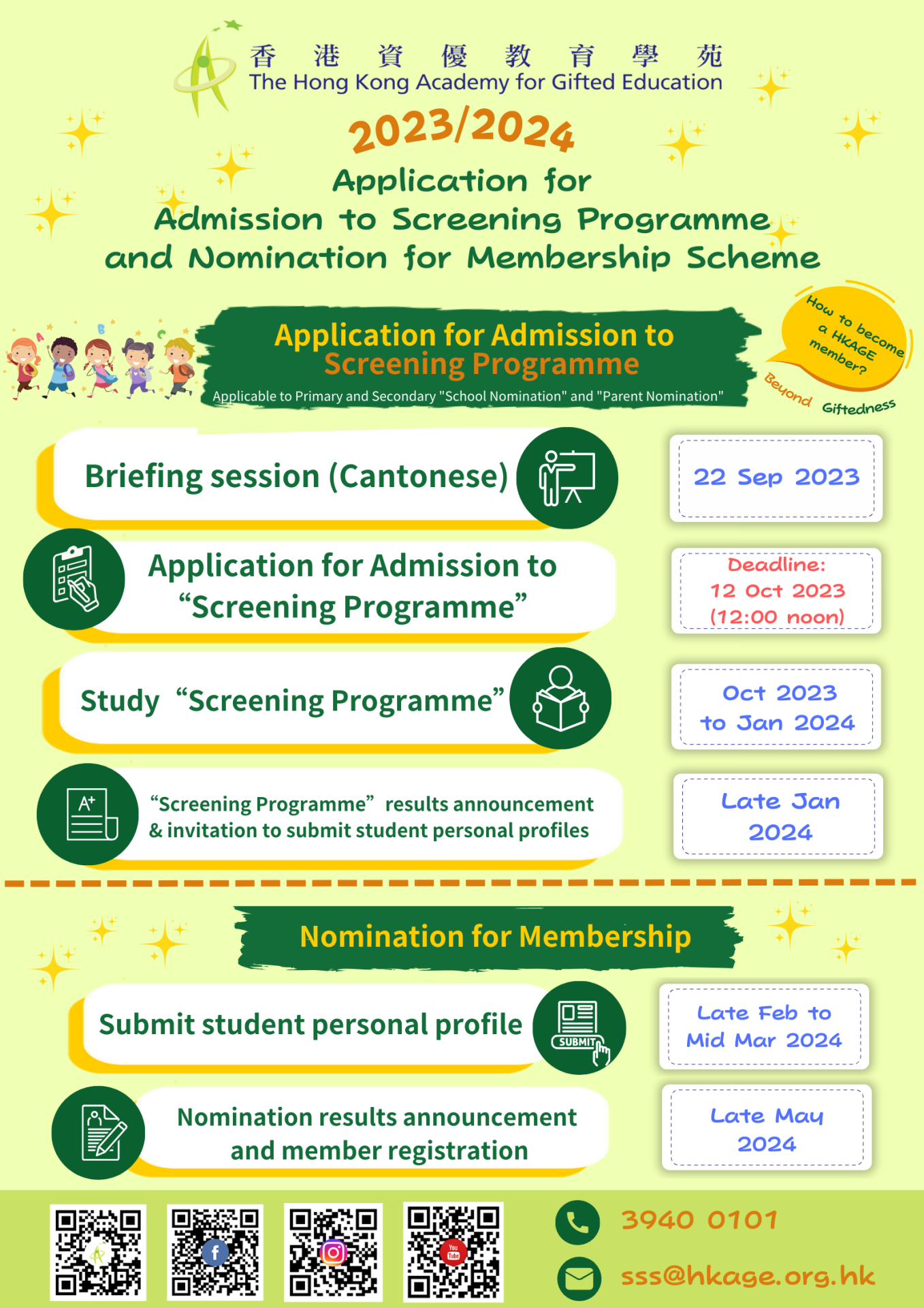 Application for Admission to Screening Programme

Related Documents (Screening Programme)
Nomination for Membership
Related Documents (Nomination for Membership)
Screening Criteria for HKAGE Student Membership
Update Date:2023-09-07