Curriculum Structure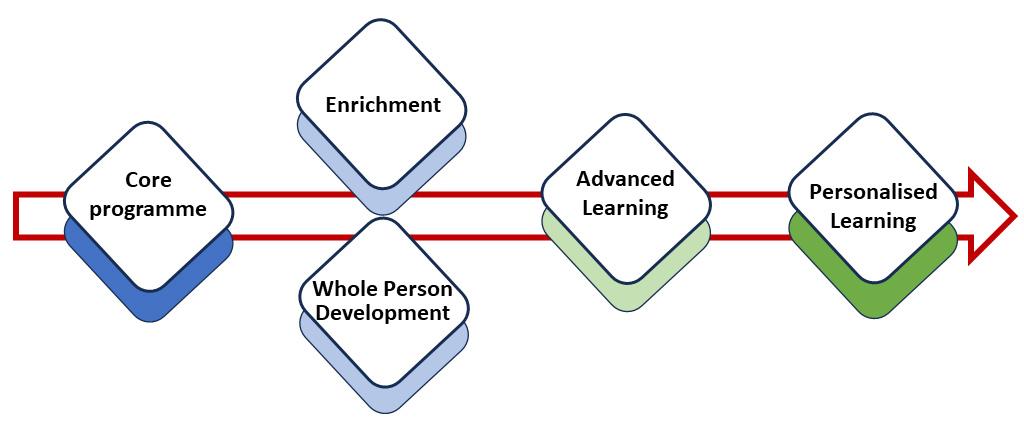 While the HKAGE strive to nurture the cognitive development of our students and facilitate them to excel in their talented areas, we also take care of their whole-person development. Therefore, we highly suggest the following components in students' learning at the HKAGE:
Understand oneself as a gifted learner
Affective component ("Let's Shine" for primary school students and "Get-Set-Goal" for secondary school students).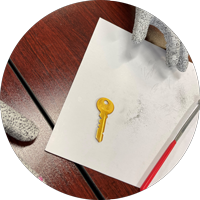 Explore and find one's own interest and ability
Academic learning programmes in diverse domains and skill-based learning programmes programmes.

Equip oneself with the 21st Century skills
Talks, workshops, field visits and service learning programmes to learn authentic skills to take on challenges of the 21st Century.

Pursue in-depth study in one or more areas
Specific in-depth learning programmes to cater for the advanced learning needs of more ready students.

Mentorship Scheme
Research -based projects to realise the ultimate goal of specialisation of the individual student.

Examples of Domain-specific Curriculum Structure
Enrolling in the Computing & Data Science Domain


Enrolling in the Biotechnology / Biomedical Science Domain


Enrolling in the Aerospace Engineering / Astronomy Domain


Enrolling in the Environmental Science Domain


Enrolling in the Language & Literature Domain


Enrolling in the Arts & Performing Arts Domain


Update Date:2023-12-05