2021 Outstanding Alumnus Award – Terence Tsui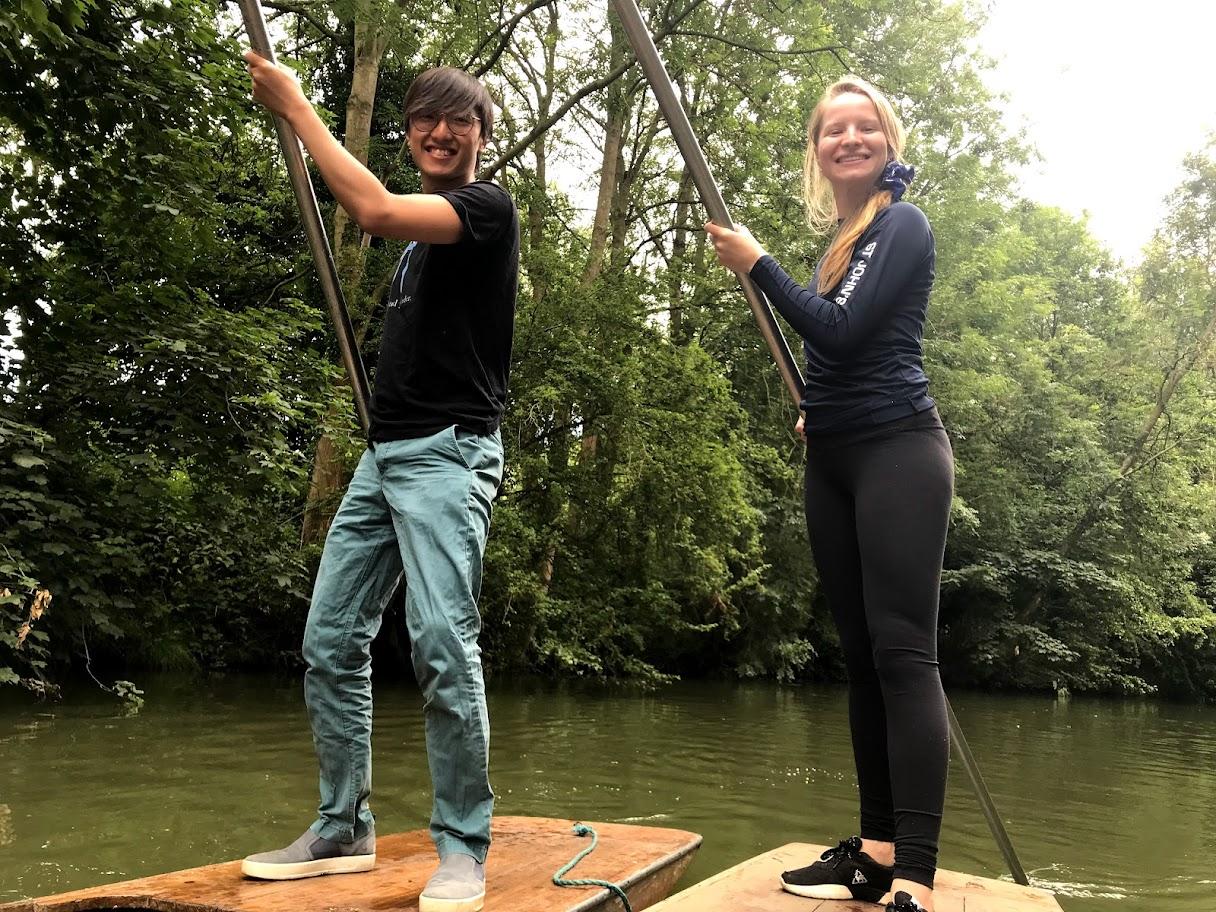 Terence TSUI (left)
Terence TSUI Recipient of the Outstanding Alumnus Award 2021
PhD candidate in mathematics at the University of Oxford (Oxford) and winner of the Rhodes Scholarships for Hong Kong in 2019, Terence Tsui was awarded the Outstanding Alumnus 2021 for his academic achievement and his advocacy for education charities. To champion social equity for access to quality education, he co-founded Access Abroad Hong Kong (AAHK, formerly known as Project Access Hong Kong) in 2016 which aims to increase access to UK universities for underprivileged students by offering free 1 on 1 consultation services.
(Q: Gifted Gateway A: Terence)
Q: Please share your feelings about winning the award?
A: Surprised and grateful. Hope this award could encourage gifted students to serve the community in various ways.
Q: Why did you co-found AAHK?
A: Such an idea emerged from my personal experience.
The thought of pursuing study at Oxford arose in Form 6 and I only realised after a discussion with my parents those hassles, I would need to go through, such as the application procedures, the preparation of my personal profile, sourcing of financial support, etc. These had also put quite some pressure on my family. But I insisted and got it through with admission and scholarship. It was proven that the so-called obstacles and difficulties are just psychological barriers created by our own selves.
Q: What qualities should a future leader possess? Will you be one?
A: Though I'm pursuing a PhD degree, it is still too early to tell how far I can go. However, I believe that a future leader must have the heart to contribute and serve the community.
Q: What advice would you give the gifted youngsters?
A: Being complacent about their talents would trap them in the fate of 'achieving nothing special when grown up in spite of being smart in their childhood'. They should be humble and should care for the community. With a heart for a better society and connections with like-minded people, they can turn ideas into plans and eventually into actions. Excellent leaders will emerge through this process.